The barrier to getting started as a solo adult content producer has never been easier. In the past 2 years we have seen a major shift from conventional content to amateur driven content through services like OnlyFans, Patreon, JustFor.fans, etc. There have also never been so many options for amateur content creators, and the sheer amount of ways to get started can be somewhat overwhelming.
If you simply want to post some content and get up and running, a service like OnlyFans can be tempting, but you have little control over the experience your 'fans' receive.
At this stage, there is one question you need to ask yourself, and that is Does OnlyFans accept Bitcoin?
When it comes to payment, your subscribers won't be able to pay with Bitcoin (or any other cryptocurrency), and thats a problem.
Selling adult content in 2022 without accepting cryptocurrency is the equivalent of not having an email address 20 years ago. Alternatively you could use a platform like JustFor.fans, which will let your subscribers pay via Bitcoin, but you still lack the control of a standalone platform.
If you want total control over your brand, you will want to set up your own website, with your own domain name and full control over the content. This may seem like a daunting task – you could hire someone to build something from scratch, but chances are you will end up with a product that needs constant maintenance.
That being said, there are some good choices out there – in particular AdultX is a WordPress based CMS for adult content producers. Best of all, it allows you to accept Bitcoin payments alongside traditional payment processors such as CCBill and Verotel.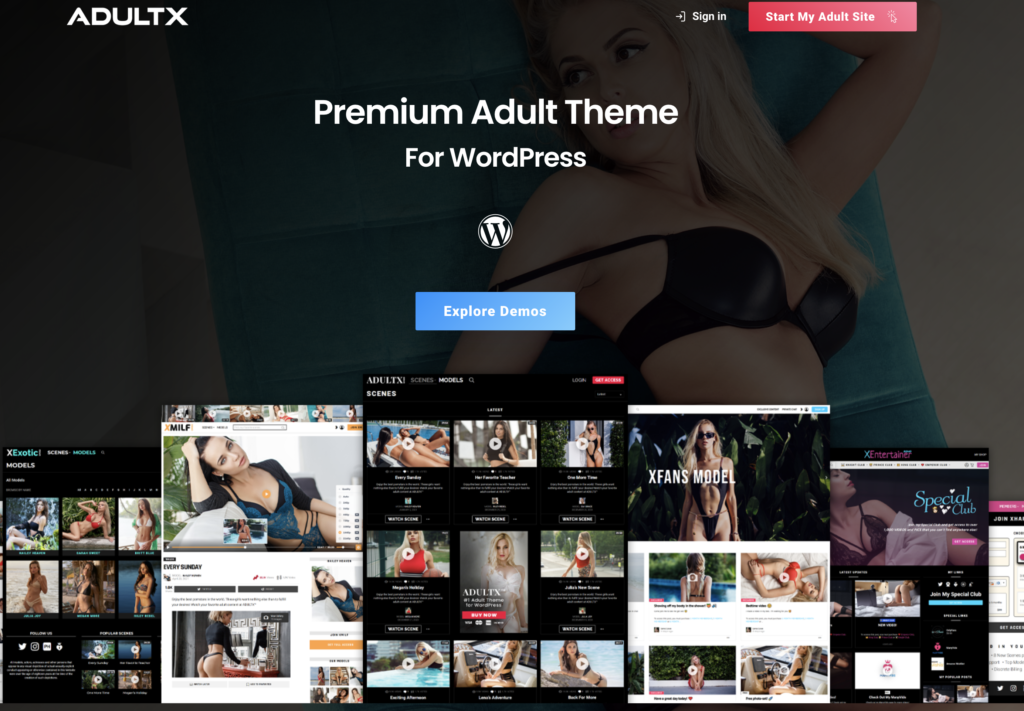 If you are an adult content producer looking to branch out from restrictive services such as OnlyFans I highly recommend you give this platform a shot. It requires an upfront investment, but you have much finer control over your brand and content, and you will be one step closer to building your porn empire.