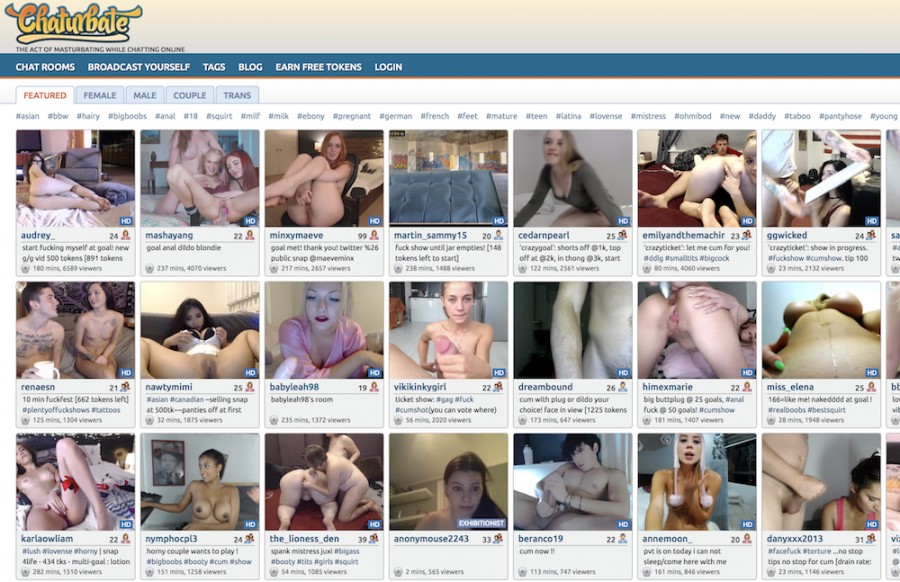 Website Rating: 
Chaturbate is arguably one of the most popular live-cam streaming sites on the web at the moment, and its no wonder why. You can start viewing cams right away without an account. If you want to interact with the models you will need to register, but no email or credit card is required for registration. This is by far one of the easiest adult sites to sign up for.
If you want to go further and buy some tokens, you have a few payment options, one of which is Bitcoin. Compared to the prices charged by some other cam sites out there, Chaturbate's token costs are relatively small (~100 for $10.99). What that gets you will depend on the model, but in most cases its enough to pay for a few videos. Many of the girls use Lovense Toys – basically a vibrator controlled by how much the user tips.
At any given time there are generally a few thousand cams online, and there are a wide variety of niches to choose from.
Some of the most famous cam girls online use Chaturbate as their platform. As a result, you will have no trouble finding top quality performers. Below is a live example from one of the top performers:
Even if you don't plan on spending any money, it is definitely worth checking out Chaturbate, as you can get an amazing experience without even signing up.